.
Maarika Autio
Musician, composer and songwriter, dancer. Main instruments: diatonic balafon, kora-harp and marimba. Music and dance instructor, graphic designer.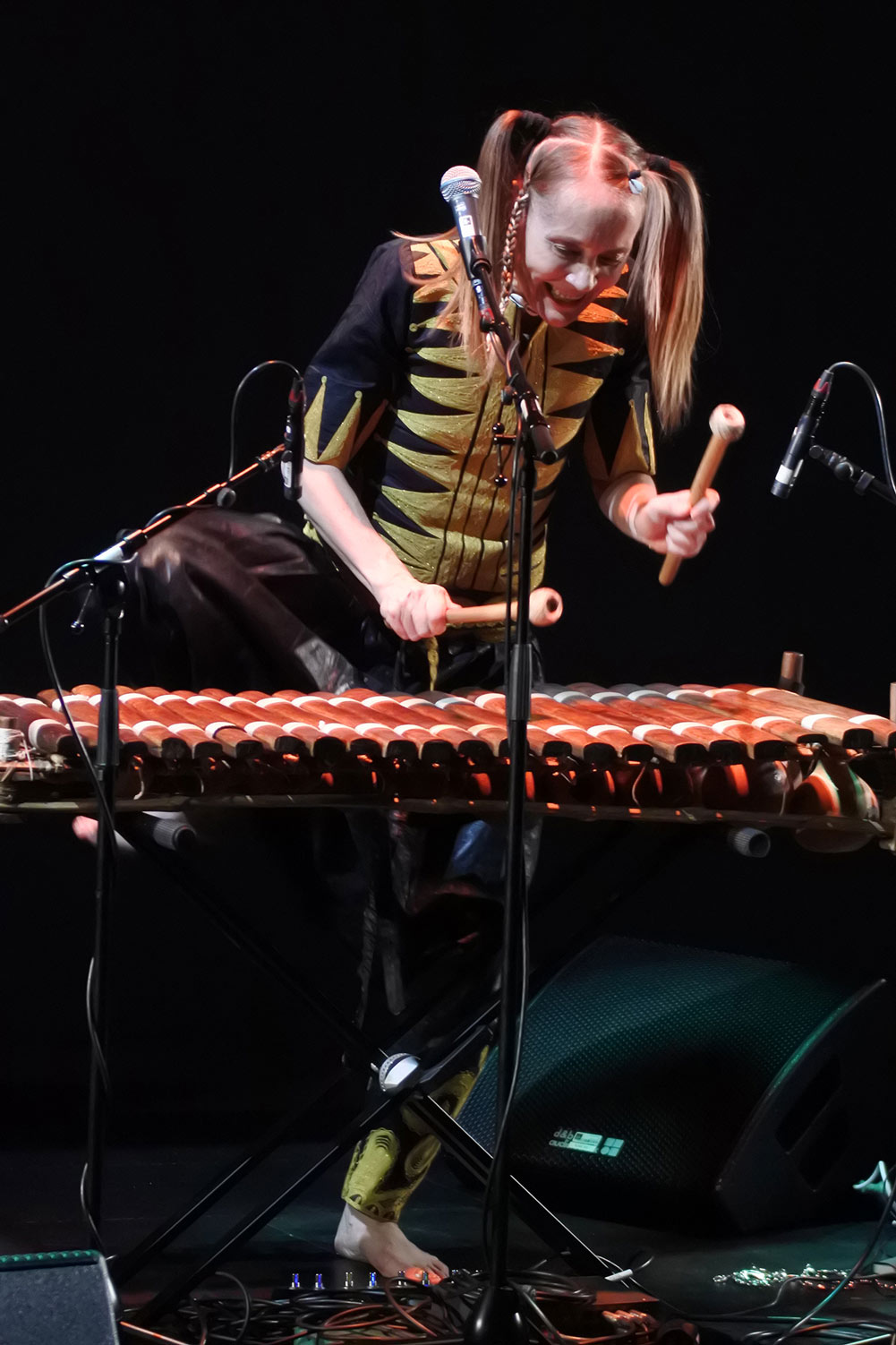 Maarika is a rare, if not unique phenomenon as a white female virtuoso of the West-African diatonic balafon. She is not shy to try and stretch her ancient instruments' expressive boundaries into new, undiscovered dimensions. A professional classical ballet dancer, she tossed her pointe shoes away and now performs professionally as a West-African dancer. Maarika's fame has spread far from her country of origin, Finland.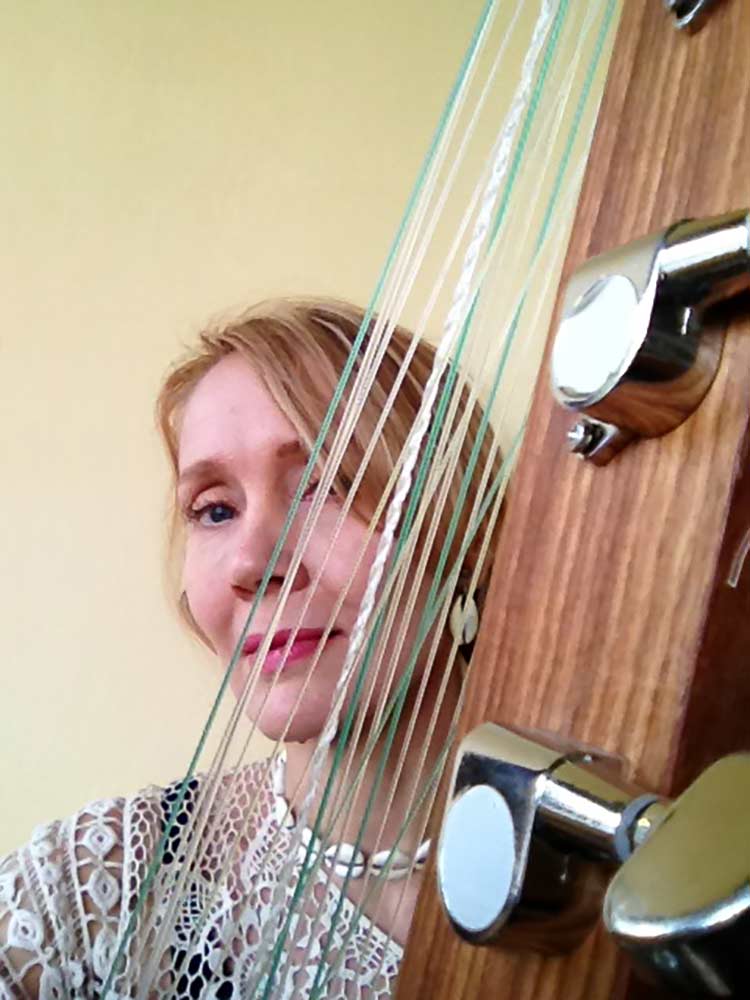 The music she writes projects her colourful background. Distant cultural influences are entwined into a seamless musical treat. Maarika fluently mixes nordic melodies with groovy subequatorial polyrhythms. On stage, Maarika at times throws herself into impressive dance solos.
Maarika performs with various setups. Newest of her self-led formations, the Frocodiles, is currently working to produce first musical album during 2020. Frocodiles' music falls into new world music category: it is truly a case of its own, highlighting the beauty of acoustic instruments from new and exciting angles – be sure to come and listen with your own ears, as words don't seem enough. See Frocodiles concert photos in the photo gallery page's "Tree Dimensional Tunes".
Sila Fato is another formation led by Maarika, its style a touch more traditional West-African. This joyful, skilled formation was chosen to perform in Finland's 100th anniversary concert in September 2017 – see concert photos here.
Maarika's preceeding band Stilimba mixed toghether South-American, Caribbean and West-African spices and rose among the most sought-after performers in Finland's Concert Center. As the leader of the group, Concert Center rewarded Maarika an honorary diploma as an accomplished school concert artist.
Currently Maarika is updating her professional skills in global music master program of Sibelius-Academy, Helsinki.
.