.
Maarika performs in various formations.
Contact for more info about solo, duo, trio etc, setups.
MAARIKA' S BALO VARIATIONS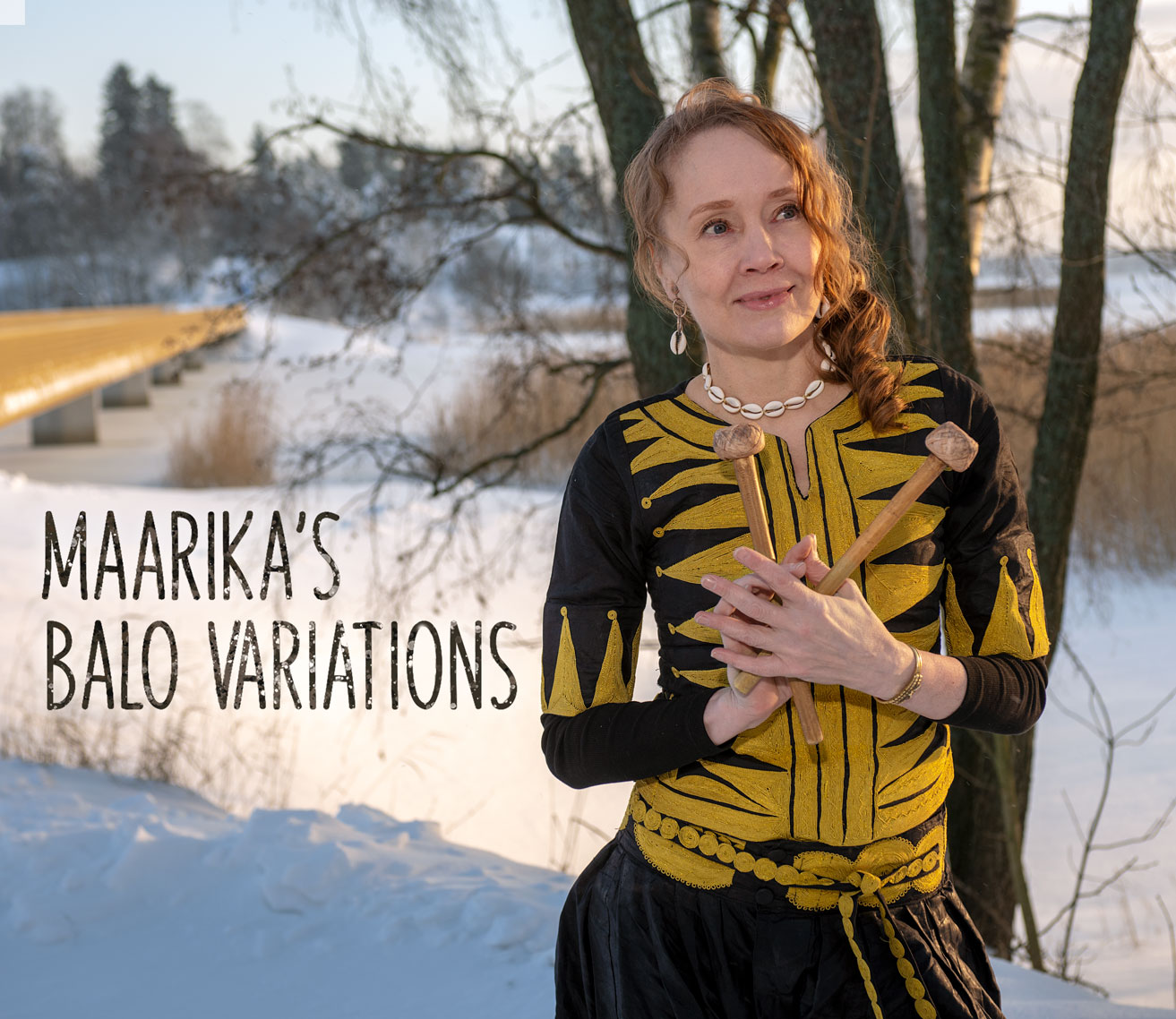 Maarika's Balo Variations is a creative solo project that started in 2021. It features compositions for balafon and kora, spiced on stage with live audio effects.
This project embraces the traditional instruments' ability to strech into new and creative experimental dimensions, while still respecting their unique, characteristic features.
Having received fantastic feedback from the very beginning, this project is a sprout ready become a blooming forest…!
Contact Maarika for more info.
---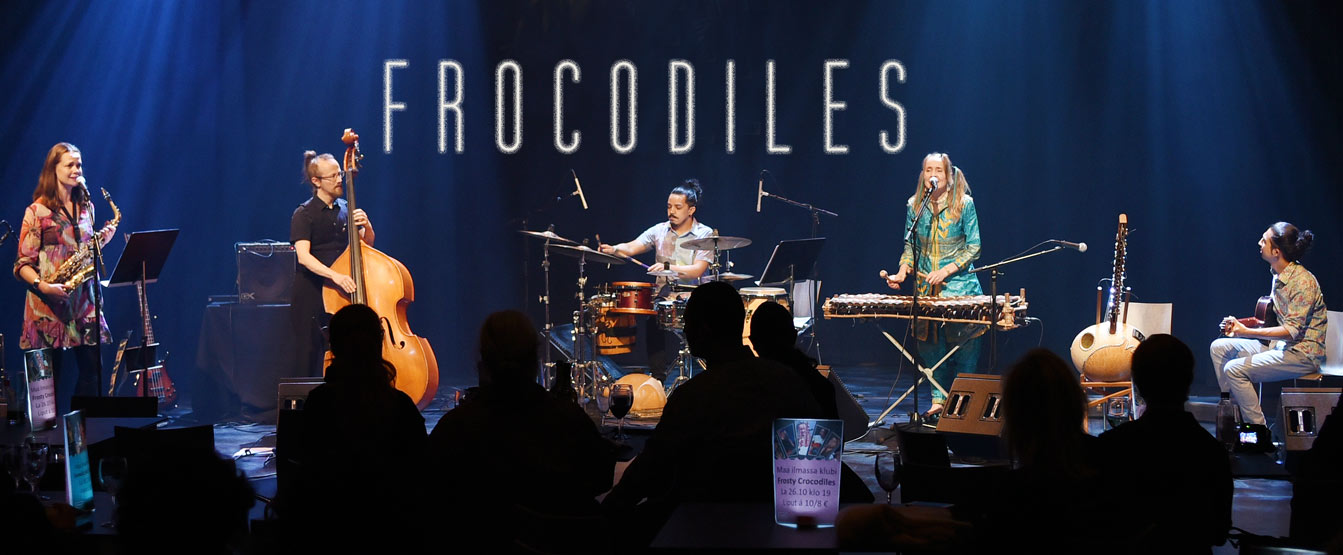 MAARIKA and the FROCODILES
Stretching acoustic expression into new dimensions, with skill and passion!
The Frocodiles project, combining a group of musicians from all corners of the globe, saw daylight in Sibelius-Academy's global music department. The setup's repertoire consists of Maarika's compositions, and highlights the Frocodiles' impressive instrumental skills. Maarika's new album "Tree Dimensional Tunes" featuring the Frocodiles will be published in May 2021 by Global Music Centre.
---

Sila Fato
Musical crossroads – Interweaving Finnish melodies and mentality into groovy Sub-Saharan traditions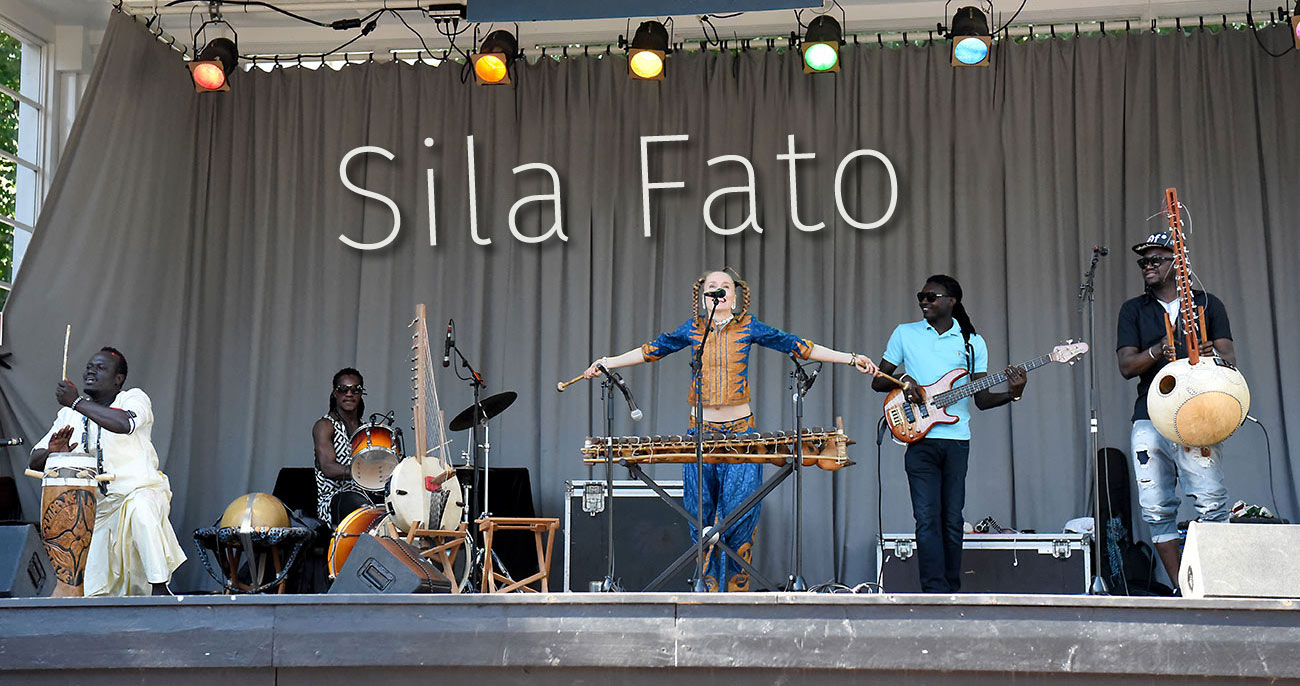 Sila Fato means crossroads in Mandinka language. The formation's name reflects its sound, where vastly distant cultural influences merge together into a skilled, joyful, effortlessly delicious musical melting pot.
Acoustic beauty of balafon and kora enlacement forms the core of Sila Fato soundscape. This is supported by groovy, warm bass and spicy percussions. The basic setup may be completed by violin and/or saxofon and flutes. Sila Fato performs both original compositions by Maarika and refreshing versions of beloved traditional tunes from Finland and West-Africa.
Finland 100 years. In September 2017, Sila Fato was chosen to give a full length concert in Helsinki Music House as part of Finland 100 years festivities. We're pleased to be able to say the concert was a huge success. A short sample video may be seen here while event photo gallery is located here.
Maarika founded Sila Fato with the support of kora player and percussionist Cheich Cissokho. Majority of Sila Fato members are professional musicians of Senegalese origin, permanently residing in Finland. Most typically the formation consists of six musicians on stage.
Examples of previous concert venues:
– Musiikkitalo / Helsinki Music House, GlobalFest -world music festival
– Etnosoi! – world music festival
– Ijahis Idja – festival for Lapland indigenous people
– World In A Village -festival
– Etno-Espa -festival
– Savoy -theatre / Our World -project
– Caisa Cultural Center / Yirookoto – Night of Kora
– Hamina Night of Lights -festival
– FestAfrica Festival, etc.,
…and many more, this was just to mention a few. The band actively performs in local events, music clubs, privately organised occasions and also educational institutes.
Sila Fato Page in Facebook Sila Fato videos in Youtube Contact Sila Fato
.